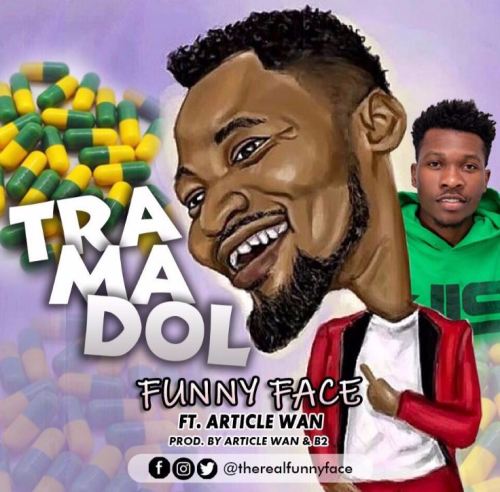 Award-winning Ghanaian comedian – Funny Face adds his voice to the on-going Tramadol campaign. Known also as the children's president , the comedian uses an easy-to-grab diction to convoy an important message to drug abusers out there.
Featured on this dance-able campaign song , Funny Face taps the energy of "Solo" and "That Thing" hitmaker – Article Wan. Production credits to Article Wan & B2
How Will you Rate This Post?






↓↓You May Also Like ↓↓
This Post Has 5,096 Visits, 1 visits today